When it comes to a holiday getaway in the Middle East. Dubai is an ideal destination that comes with the promise of glamor, glitz, and many fun activities. With comfortable access, state-of-the-art infrastructure, and a wide range of tourist attractions. Dubai is an excellent destination for adventure lovers. There are actually a great number of places to visit in Dubai, so you'll be on your toes for several days. Still, be unable to explore completely. For those who are intending to visit Dubai, it is always advisable to look out for some of the best places in advance to have a remarkable experience. I've come up with five must-sees in Dubai. Before you decide to finalize your visit to Dubai, you should definitely check out this guide to make your Dubai trip unforgettable.
Burj Khalifa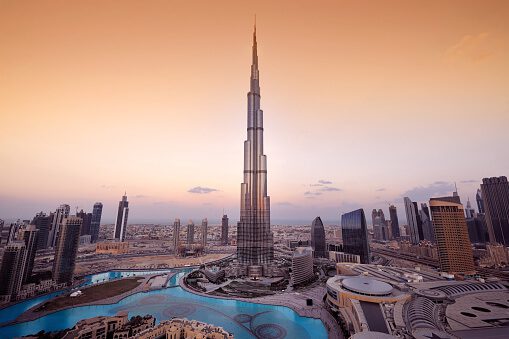 The Burj Khalifa is an international symbol and the tallest man-made building on the planet to date. The Burj Khalifa is unquestionably one of the most imperative places to visit in Dubai. To feast your eyes with an array of picturesque views around you. It's best to go to the observation deck, which is at 555m, making it the highest observation deck in the world. The Burj Khalifa administration has set up an extremely rapid elevator. As soon as you arrive at the perception deck, be ready to have 360-degree views of the desert on one side and amazing views of Dubai Marina and Downtown on the reverse side.
The Burj Khalifa annually attracts millions of visitors from throughout the world. The construction of the Burj Khalifa was initiated as a world-class engineering and financial challenge. However, the construction was completed with the help of the Abu Dhabi government. Which financed a large sum for the development of Burj Khalifa. If you wish to visit this iconic attraction, I highly suggest you book a ticket online in advance. You can get it done here on the Burj Khalifa website.
Dubai Mall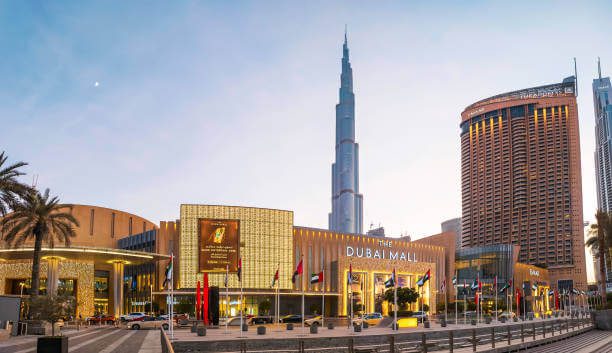 Known as one of the largest shopping destinations on this planet, Dubai Mall has over 1200 stores, including regional and global brands. In addition to the retail outlets, Dubai Mall is also furnished with a few tourist attractions, such as Dubai Aquarium and VR Park. Located next to Burj Khalifa, the Dubai Mall isn't just a piece of architecture; it is an innovative building that brings together the different styles of design from a wide variety of influences. It also has numerous restaurants offering different options such as Chinese, French, Pakistani, Indian, Italian, Russian, and Middle Eastern foods, along with many fast-food menus.
Each floor of the Dubai mall has support desks and interactive maps that can assist you in exploring this massive mall. After several years of construction, the Dubai Mall was unveiled to the general public on November 4, 2008, and today it attracts millions of visitors. There isn't any entry fee for Dubai Mall. On top of that, free wifi is available everywhere in the mall.
Dubai Desert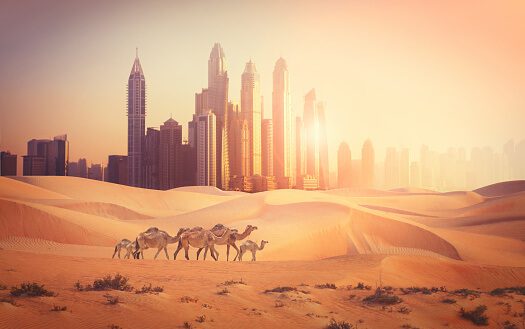 If you are seeking unrestricted sports fun in Dubai to make your vacation an authentic travel experience, you ought not miss a visit to the Dubai desert. The Dubai desert is a perfect spot for thrilling sports excursions such as quad biking, sandboarding, and dune bashing. Aside from that, you can also experience the traditional Arabic cultural heritage when you go on a safari trip. Different tour operators offer various desert safari deals with different packages. Based on the package that you select, you will get a dune bashing between 15 to 40 minutes.
Despite the fact that You are able to book the Desert trip at any time, the ideal time to go for a Dubai Desert safari would be during the winter season i.e., from November to March as the temperature drops during these months.  You can also choose to go in the morning or afternoon. However, If you can manage to go in the afternoon, You'll have a more enjoyable time than in the morning. Afternoon trips usually begin around 3:30 (Pick up) and end at 9:00 pm.
Dubai Museum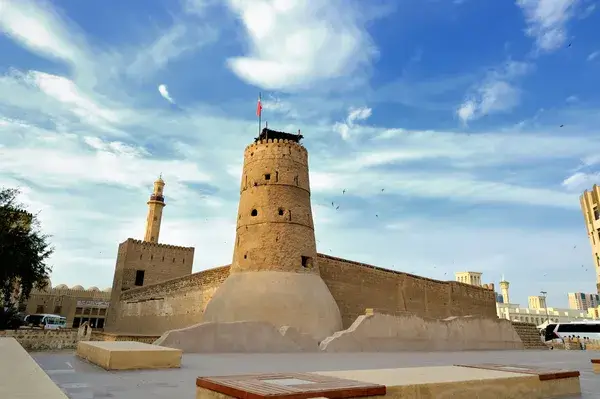 Originally constructed in 1787, the Dubai Museum is situated close to Bur Dubai Abra Point. Which was adopted by the Ruler as a home in 1896. Even though the museum is small, The Dubai Mall perfectly portrayed Dubai's history with models of people, animals, and places. After visiting the mall, you will find out how people used to live in the emirate in the early days as it gives you a contrast between old and modern Dubai. Aside from UAE culture,
The Dubai mall also features artifacts from African and Asian countries that used to trade with the UAE in the past. Fortunately, the Dubai Mall entry fee is only 3 AED. Which is almost nothing. This inexpensive Dubai Museum ticket makes this museum a must-visit for each and every tourist. The Dubai Museum's opening hours are from Saturday to Thursday, from 08:30 am to 08:00 pm. The Dubai Museum's Friday timings are from 02:30 pm to 08:30 pm.
Deira Markets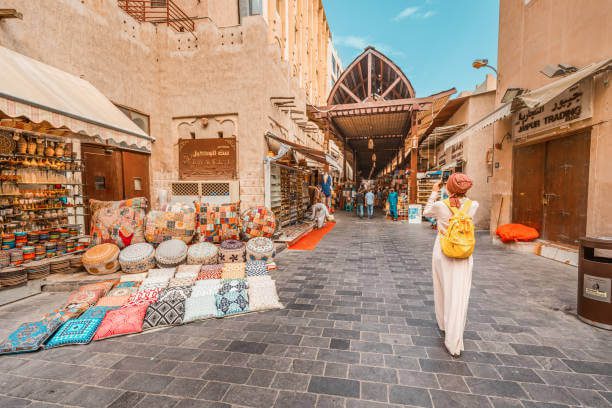 Among the oldest areas of the city, one can purchase nearly anything. Here you will discover jewelry of any price, spices, oriental sweets, and a lot more. The Gold Souk market is pretty famous for gold selling. It's believed that gold rates in the UAE are often lower than in other parts of the world. Particularly in southern Asian countries. You can check the daily gold rate on this website. Other than the gold souq, in Deira, you must pay a visit to the perfume souq. Here you can find local and international brands of perfumes at an affordable price.
Used textiles, furniture, and laptop markets are also located in the region where you can buy particularly used stuff at fantastically discounted prices. Tourists and merchants from Africa and sub-continents such as Pakistan, India, and Sri Lanka often buy used items from these markets to sell in their countries.