PROS
Relaxed atmosphere
Variety of activities
High-end signature food
CONS
It is expensive
loud music everywhere
If you are looking for a newish Mediterranean restaurant, you should check out Nammos Dubai. Apart from serving delicious Mediterranean cuisine, Nammos also offers a swimming pool and various other activities for you to enjoy. You can also get a day pass here and have unlimited access to its facilities. If you are in Dubai for business, you should check out its facilities and services to make the most of your business trip. Listed below are some of the reasons to visit Nammos Dubai.
Nammos Dubai is a new-ish Mediterranean restaurant
A Mediterranean-inspired menu, crafted from the freshest ingredients, beckons with a relaxed beachfront setting. Guests can choose from sushi, Greek-inspired small plates, grilled fish and meat, and more. The menu is updated frequently, offering a contemporary spin on traditional recipes. Tableside favourites included spicy crab tartare with yuzu truffle, and a burrata salad with four types of tomatoes, grilled asparagus, avocado, and greek olives.
The dishes reflect the restaurant's Greek provenance, with the occasional Mediterranean twist. The burrata, for instance, costs Dhs149 and comes with four types of tomatoes, avo, and barbecued asparagus.
When you want to taste the authentic tastes of Greece, look no further than Nammos Dubai. This restaurant offers a delicious variety of Greek dishes, as well as contemporary fusion cuisine. The chefs here use only the freshest ingredients to create a menu that features authentic Greek dishes and international favourites. There is something for everyone on the menu, from appetizers to desserts. The restaurant also serves a full bar, so you can relax in the shade after a long day at work.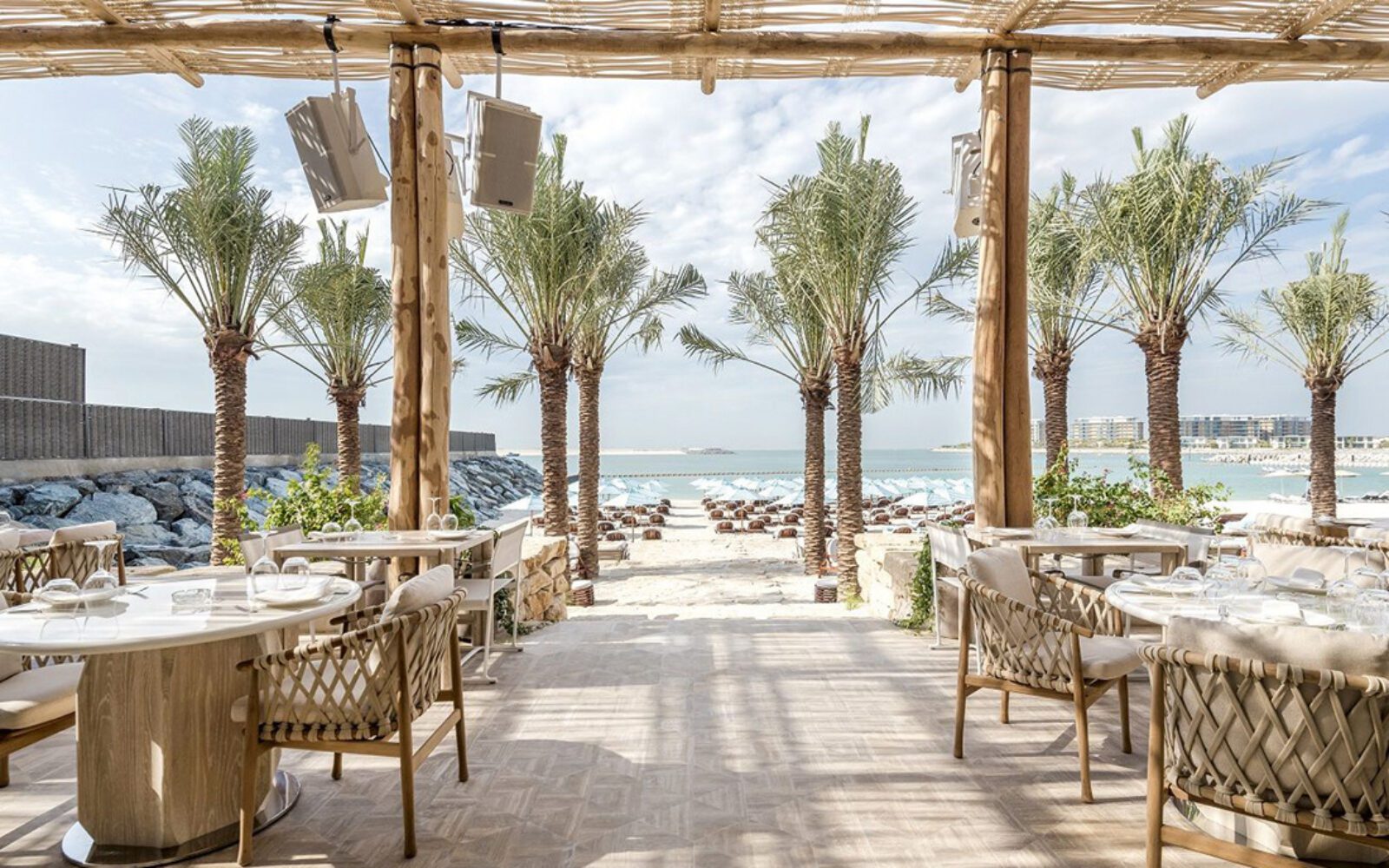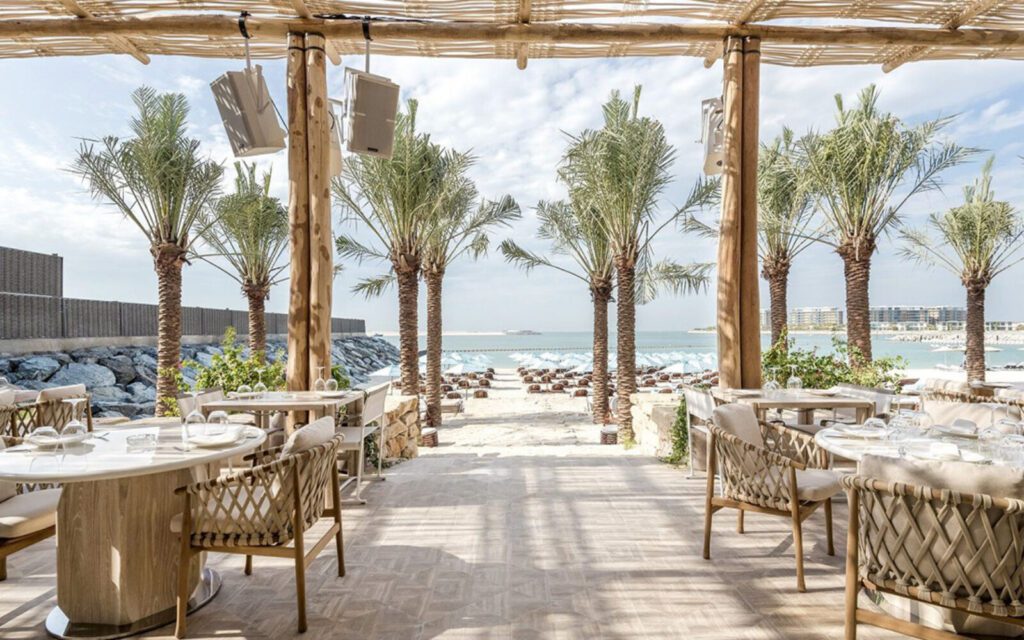 It offers a variety of activities
There is something for everyone at NAMMOS Dubai, including a private beach and high-end signature food. The hotel also boasts a swim-up bar where you can have a shisha. A buffet at Nammos Dubai costs AED 295 per person, which includes soft drinks. Children will love the separate pool and the slides. During the warmer months, the hotel offers a Jacuzzi for those looking for a relaxing way to cool off.
The beachfront Nammos Dubai Beach Resort hosts its own Ladies' Day, an event celebrating femininity. Guests can enjoy a variety of activities, including a fashion show by Giorgio Armani, free drinks, and a pop-up store with exclusive Nammos items. Other activities include yoga sessions, massages, and light bites. Guests will have the chance to mingle with other female visitors before the big evening.
Dior at Nammos Dubai
The Dior X WASP concept boutique on Jumeirah Beach, Dubai, is the ultimate fashion destination. The store is a three-dimensional structure composed of two circular modules made of sand and clay. The interior design features Dior Maison offerings in the "Toile de Jouy" pattern, and the boutique is decorated with white beach chairs and neutral-toned furnishings. The store's ambience is perfect for a fashion lover who's been dreaming about their next vacation.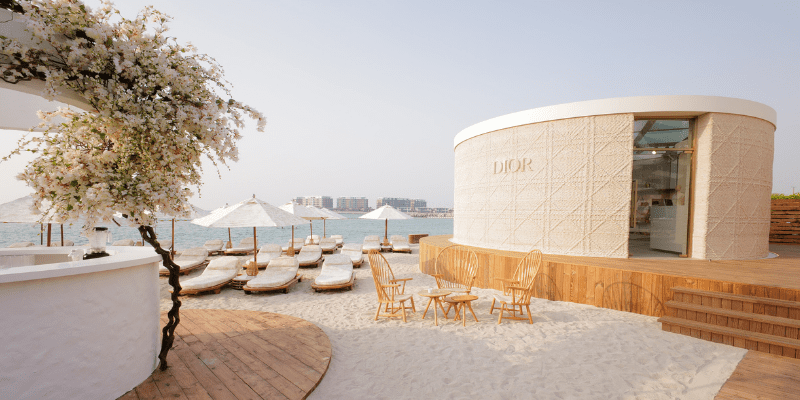 The boutique's exterior is equally striking. The exterior features the iconic cannage motif, which is a key Dior House code. Aside from women's ready-to-wear, the store also offers a summer capsule collection, featuring Dioriviera designs by Maria Grazia Chiuri. The women's leather goods and shoes also feature the Dior Oblique motif. The pop-up store's interior design also includes the famous Dior 2022 cruise line, and items from the summer capsule.
It offers a day pass
When you're looking for an ideal place to spend the day in Dubai, consider Nammos Dubai, a contemporary Mediterranean restaurant located in the restaurant village. You can also dine at the acclaimed Turkish steakhouse Nusr-Et, where celebrity meat specialist Nusret Gokce specializes in. The Turkish restaurant's focus on a meat and serving it with flair is evident in the signature dishes such as the Asado ribs and the aborigine Mille-fuille.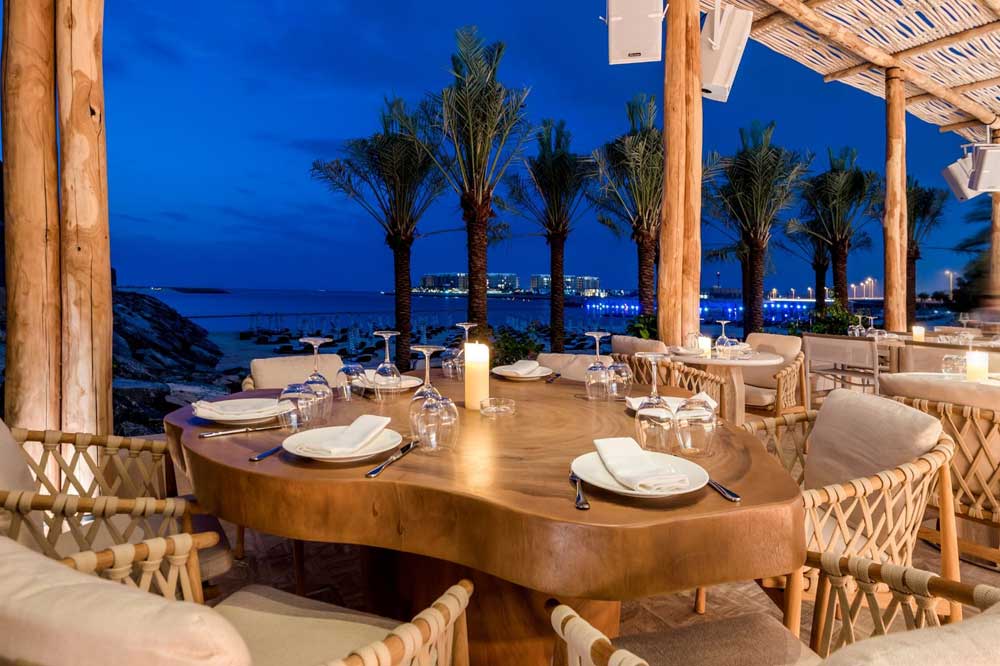 The restaurant has become an instant hit in Dubai, bringing fine Mediterranean fare to the emirate's gastronomy scene. Nammos's private beachfront location allows guests to enjoy a private oasis of gastronomy without ever leaving the city.
It is expensive
If you are in the UAE, you may be wondering if Nammos Dubai is expensive. While you might find the average bill for a couple to be around 500 AED, the lavish atmosphere and upscale cuisine make Nammos Dubai an experience you will want to splurge on. For those who are in the UAE, there is a special rate for brunch on Thursdays at Nammos Dubai.
The luxury villas at Nammos Dubai are located on a private stretch of sand at the Four Seasons Resort Dubai. The restaurant features a private beach, a terrace, a restaurant, and lavish wine labels. The cuisine here is the Mediterranean with a touch of Mykonian verve. The Nammos menu is centred around grilled fish, but it is not overly expensive for this upscale destination.