PROS
Stunning panoramic views
Refined cuisine in its four restaurants and lounges
deliciously refreshing drinks
CONS
Overcrowded with outside guests
Expensive
If you've been dreaming of a beach vacation, you may have considered the luxurious Nikki Beach in Dubai. If you're still debating on the location of the resort, read this article for helpful tips on Nikki Beach, its spa, and villas. This is an exclusive beach resort where you can unwind and enjoy the sunshine while taking in some world-class cuisine. You'll also love the beach and the pool, and you'll appreciate the resort's Spa and gym.
Nikki Beach
This luxury beachfront resort offers views of the Arabian Gulf and panoramic sea views. There's a resort cafe with international cuisine, an indoor/outdoor pool, and a fitness centre. The 450-meter sandy beach is a haven for relaxation.
Guests may opt for a luxurious stay at Nikki Beach, which offers 117 rooms and 15 private pool villas. Each room features a luxurious bathroom with oversized showers and Wi-Fi Internet. All rooms feature daily breakfasts. There's no need to leave the hotel. There's no need to drive or fly to Dubai just to enjoy the pristine beaches and dazzling ocean views.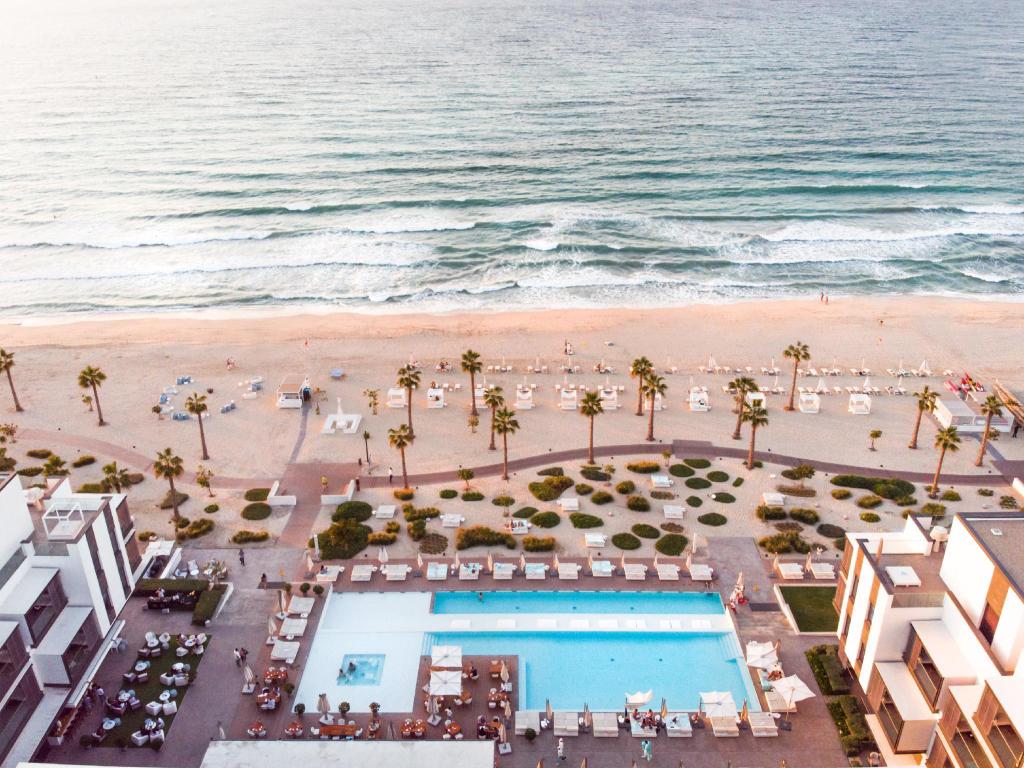 Nikki Spa
The Nikki Spa at the Nikki Beach Dubai offers a variety of treatments to relax and revitalize. Guests can enjoy their experience in the luxurious and tranquil environment of the Nikki Spa. This resort also offers an impressive array of dining options. Café Nikki and Key West are two of the resort's restaurants. For more relaxing options, try the Soul Lounge. You can also enjoy a workout at the Tone Gym, or try one of the many other amenities, including a state-of-the-art tennis court.
The Nikki Beach Resort & Spa Dubai is a luxury resort offering luxurious accommodations and sweeping views of the city skyline and Pearl Jumeira waterfront. The city of Dubai is home to the world's tallest building, the Mall of the Emirates, which also has an indoor ski hill. This upscale resort is the perfect place to indulge in a luxurious day at the spa. Nikki Beach is one of the company's most ambitious projects.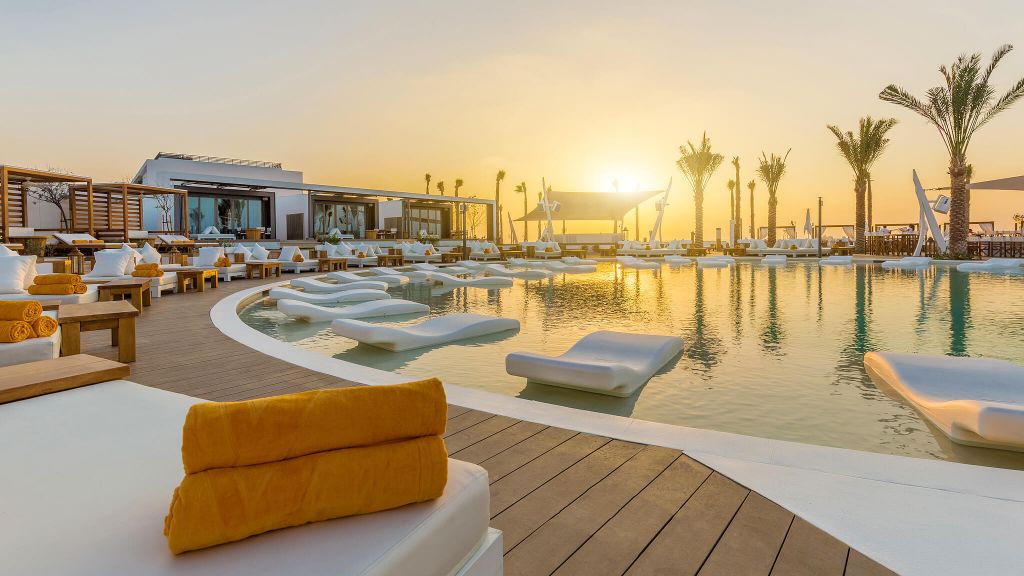 Villas
This luxurious, contemporary property is situated on the waterfront of the Pearl Jumeirah. It offers views of the Arabian Gulf and easy access to the warm golden sands. The villas are air-conditioned and feature a terrace, mini-bar, and satellite flat-screen TV. In addition, some units have a microwave. Bathrooms have free toiletries. You can enjoy a relaxing massage or a spa treatment during your stay.
The Nikki Beach Dubai is a posh beach resort with 117 rooms, 15 private pool villas, and 63 lifestyle residence units. Guests can unwind in the hotel's spa, enjoy a meal at the beach, or spend an evening watching the sunset over the Arabian Gulf. The onsite restaurant and bar offer an international menu, while the Nikki Spa features luxurious ESPA treatments. The spa is equipped with separate rooms for men and women, a hammam chamber, a steam room, an ice fountain, a mixed vitality pool, and relaxation lounges.
Location
The Nikki Beach Resort & Spa Dubai location is a prime destination for a luxury vacation, offering a range of amenities and services. A free Wi-Fi internet connection is available throughout the resort, and guests can easily book car hire, shuttle services, and taxis to get around. You can even enjoy a relaxing massage at the on-site spa. And if you'd rather skip the hassle of driving, the Nikki Beach Resort & Spa Dubai also offers an indoor ski hill!
Nikki Beach Dubai offers 132 air-conditioned accommodations, each featuring a minibar and an espresso maker. All accommodations feature oversized bathrooms, premium bedding, and flat-screen televisions with premium cable channels. Guests will also find amenities such as free Wi-Fi Internet access and complimentary bottled water in the rooms and suites. Guests can even enjoy nightly turndown service, which is a welcome touch during your vacation.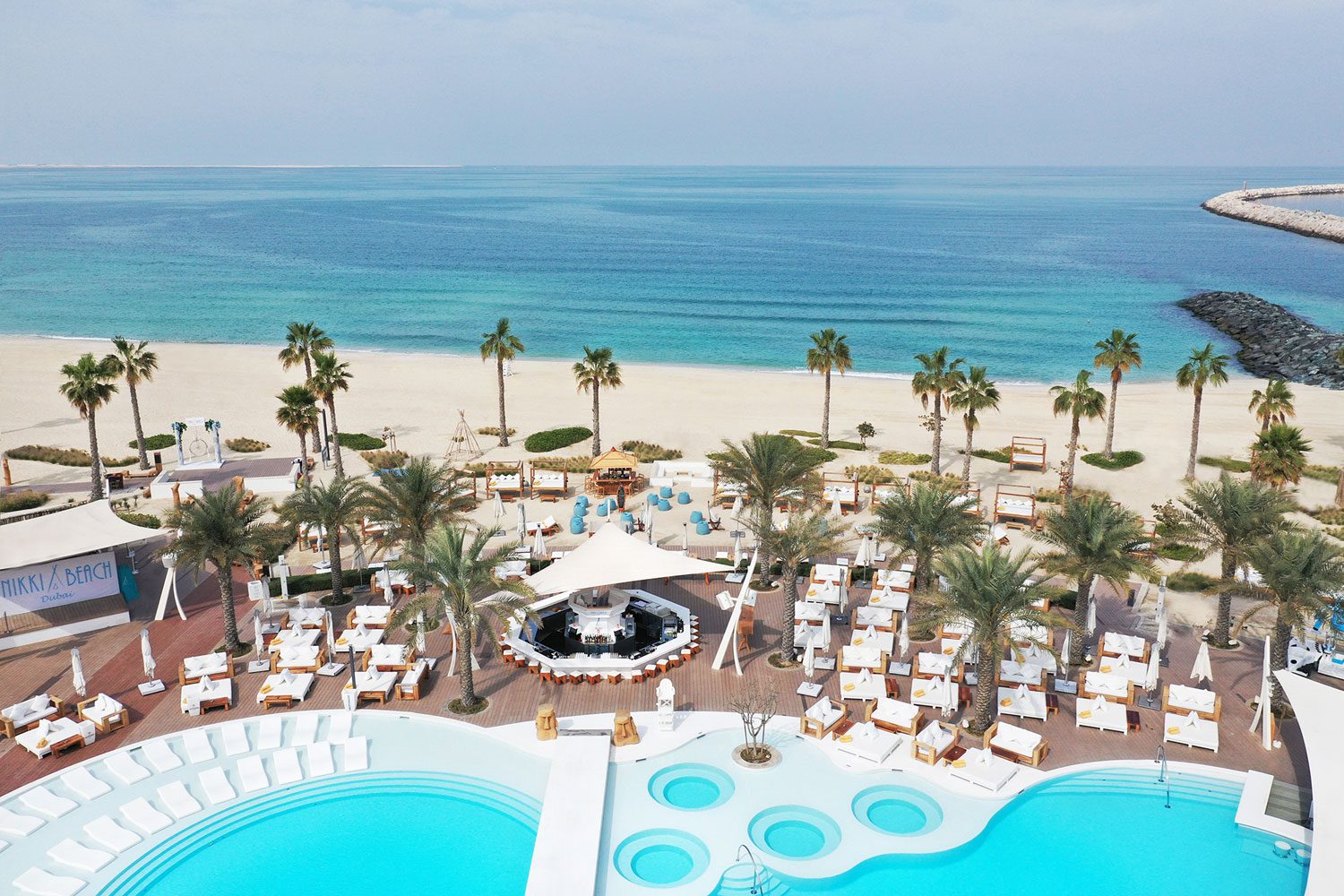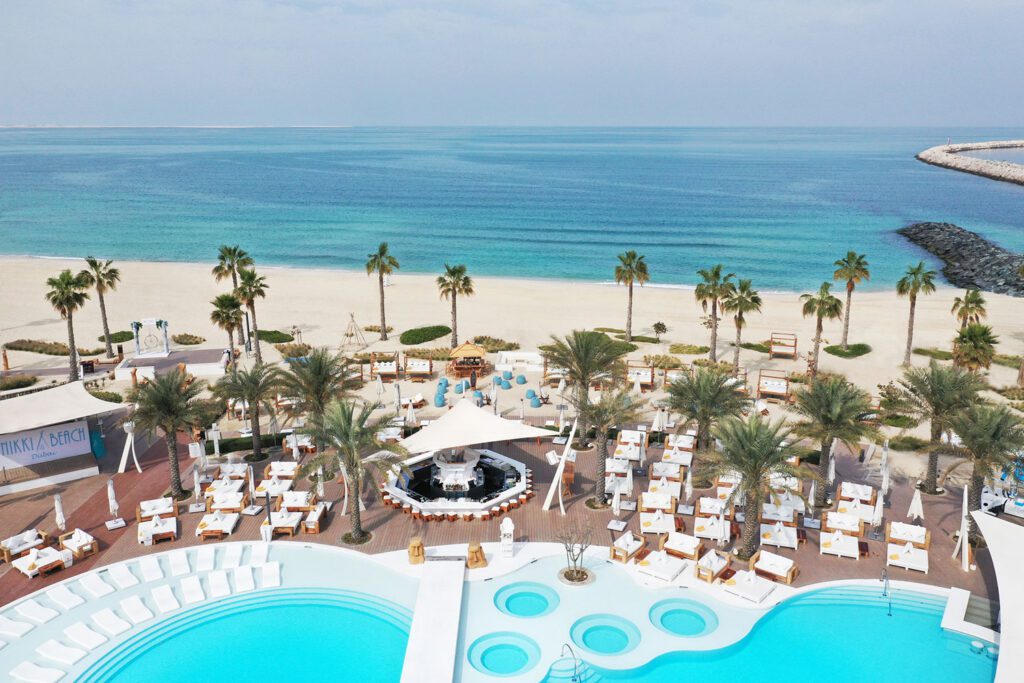 Price
When it comes to the cost of a Nikki Beach Dubai condo, the prices vary significantly. This is primarily because of the high demand for luxury condos. Prices are likely to rise even further in the future, as developers continue to add new offerings to the area. A typical Nikki Beach condo can cost up to $4 million, but the price of an equivalent unit in other parts of the world will be much lower.
The Nikki Beach Dubai price is higher than many other beach clubs in Dubai, but you'll still be getting a top-notch experience for your money. If you're looking for an extravagant day on the beach, you might want to try this establishment. Those on a budget should stay elsewhere. The resort is also a little further from the city, so plan ahead before you arrive. There are some other options to consider for your weekend in Dubai.